2019 Presidential Election: Supreme Court to hear PDP, Atiku's appeal Wednesday.
AYODELE ESAN
The Supreme Court will on Wednesday hear the appeals instituted by the Peoples Democratic Party and its candidate in the February 2019 Presidential Election, Alhaji Atiku Abubakar to challenge the victory of President Muhammadu Buhari.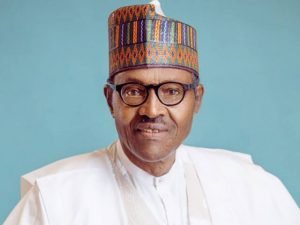 Atiku and his party having dissatisfied with the Tribunal's judgement had on September 23, 2019 jointly filed their appeal before the apex court to challenge the judgment of the Justice Mohammed Garba-led Presidential Election Petitions Tribunal.
The tribunal had in a unanimous decision dismissed their petitions challenging the outcome of the February 23, 2019 poll and declared President Muhammadu Buhari as duely elected.
Subsequently, the petitioners on September 23, 2019 filed 66 grounds of appeal before the Supreme Court to challenge the judgment of the tribunal.
The PDP had earlier expressed its worries over the alleged delayed in the hearing of the appeals relating to the presidential election case.
Legal team of both Atiku and President Muhammadu Buhari confirmed to National Monitor late Sunday night that they have got notice through text messages..
The PDP also confirmed the Wednesday hearing via its official Twitter handle @OfficialPDPNig on Sunday.
The party had tweeted: "Breaking News! The Supreme Court of Nigeria has scheduled to hear the Appeal of the @OfficialPDPNig and @atiku/@PeterObi, arising from the judgment of the Appeal Court, on Wednesday, October 30, 2019. It's time to #RescueNigeria."PDP