In this interview with the Chief  Executive  Officer, Nexford University, Fadl Al Tazi, speaks on plans to grow the pool of skilled talent in Nigeria to meet this ever-growing employer demand with the launch of its "Global Grid" mentorship initiative in the Nigerian market.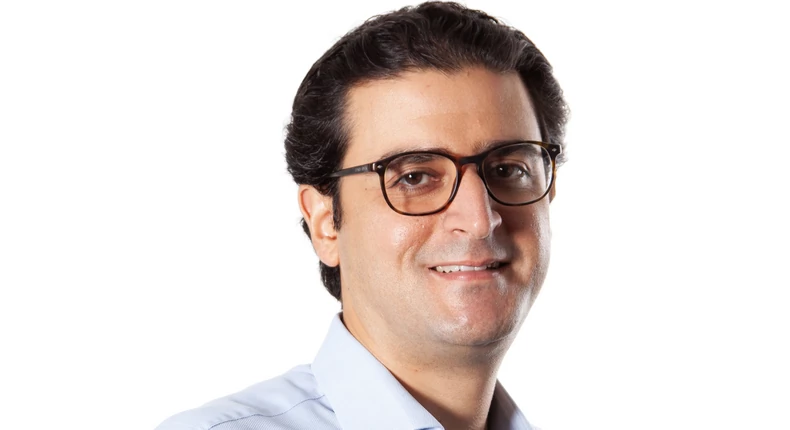 You are the CEO of Nexford University, could you please shed more light on the activities of the institution in the United Kingdom?
Nexford University is based in Washington DC, we are a next-generation university platform focused on bridging the gap between employer needs and global talent. Specifically, we deliver high-quality yet affordable skills-focused education to learners across the world, all 100% online. We are heavily mission-driven and aim to enable greater social and economic mobility through our education.
As an American university, while we do have learners in the United Kingdom, we also have learners from over 85 different countries.
As the next-generation university platform, what exactly could be your attraction into Nigerian market for the launch of its "Global Grid" mentorship initiative at this time?
From inception – even before the whole world shifted online as a result of the pandemic – Nexford's vision has been of a world moving towards a global virtual talent grid. As internet connectivity increases worldwide, the only barrier to accessing economic opportunity should be skilled. Equipped with the right skills, talent should gain access to this global talent grid. Nigeria faces various social, political and developmental challenges but none greater than the burgeoning
unemployment and skills crises. In the World Economic Forum's index, Nigeria scored 44% on human capital development when measured by skills acquisition, compared to the sub-Saharan African average of 55%. What's more, approximately 1.8 million Nigerians apply for only 800,000 university places every year, revealing a clear supply-demand shortage. Further, while Nigeria faces high unemployment it's blessed with a large youth population – in contrast with the
US or the UK where over the coming decade they will face ageing populations. The opportunity this presents is for Nigerians to prepare for remote jobs. Part of education is mentorship, hence our attraction to the Nigerian market. We already have thousands of learners in Nigeria and have seen them outperform peers in other markets, we've seen their level of dedication, their drive, and their ability to persist against odds when given the opportunity. So this mentorship program is yet another tool we're bringing to our community to help them prepare for global remote jobs as well as local jobs.
How is the "Global Grid" Mentorship Initiative is going to work, are you coming to put structure on the ground or everything will online?
The Global Grid will add value to Nexford's current and future community in many countries including Nigeria by:
• opening up invaluable networking and knowledge sharing opportunities
• access to mentorship sessions designed around the skills in highest demand across the world
• fostering a global community of talent with a common shared interest of career development we have meticulously chosen well-known thought leaders in their fields who we believe can truly add value and enhance each learners' education experience. With Nigerian mentors from a range of sectors, from healthcare to telecoms to the education sector itself, they will provide guidance and share business skills via a structured online mentorship program. Learners will be able to hear from mentors through publicly available webinars, as well as receive personal mentoring through online channels of select learners who successfully apply to
participate. We are proud to be partnering with some of Nigeria's most influential leaders, including Dr. Ola Brown, founder of Flying Doctors Healthcare Investment Company; Dr. Modupe Adefesso-Olateju, Managing Director of The
Education Partnership Centre; Yemi Faseun, Chief Talent Officer of YF Talent Partners; and Gbenga Totoyi, Partner at Alan&Grant.
Nexford has founded on two beliefs: a lack of education is the root cause of most world challenges, and people should be able to access economic opportunities irrespective of physical location. This is why our Global Grid
initiative is completely virtual, and open to learners wherever they are in the world. Having said that, we will continue to run periodic physical events and some of those will be dedicated to the Global Grid initiative.
What is the job-creating capacity of your investment in education in Nigeria in the near future?
Despite Nigeria having over 20 million people unemployed, top local employers commonly attest to the fact that finding qualified talent is very challenging. The Global Grid initiative aims to grow the pool of skilled talent in Nigeria to meet this ever-growing employer demand and complements our ongoing activity in the country and mission to provide skills-driven degree programs to Nigerian learners that enable social and economic mobility.
The concept of breaking down these socio-economic barriers and contributing to building a more robust global economy has been part of the Nexford thesis from the beginning. By offering affordable, high-quality learning programs, Nexford is helping learners in Nigeria and across the world take advantage of billions of dollars of untapped wealth and employment opportunities on the virtual grid.
Our new commitment to Nigerian learners follows Nexford's ongoing partnerships with employers such as Sterling Bank launched last year as part of our Nexford For Talent program, which aims to make access to qualified talent far easier for employers while making education more accessible and relevant for learners.
Since the program's start, 209 of Sterling Bank's employees have enrolled in Nexford degree programs, with 61
Sterling Bank MBA graduates as of January 2022. We also partnered with Washington-DC based platform Localised last year, they now connect Nexford graduates with employers across the world. Our goal is to continue to bring on board more employer partners both locally and globally – but more
importantly, it is to equip learners with the skills they need to go out and find these remote career opportunities themselves.
How do you intend to address the educational problem in Nigeria in the next five years after launch?
In recent years, is has become increasingly common for Nigerians to leave their home country to study abroad, and never to return home to work. Various reports also show that Nigeria's outbound student mobility greatly exceeds that of other African markets. This "brain drain" is having a huge impact on the economy, as their intellect and skills are used for the development of other nations, and the wealth generated remaining outside
the country.
Interestingly, Nigerians in the US are the most educated residents in the country, 59% of Nigerians in the US hold at least a bachelor's degree, compared to a national average of just 33%. What Nexford offers is
comparable educational outcomes at a fraction of the cost of our competitors, and without having to leave Nigeria.
As our student base in Nigeria continues to grow, we hope to attract more talented learners with initiatives like Nexford for Talent and the Global Grid, and to foster a deeper culture of education among Nigerian learners – a degree is more than just the certificate you get at the end of the course.
The graduation last year of 200 Nigerians from Nexford's MBA program, with already 91% of those graduates reporting having achieved a positive return on their education investment is a step in the right direction towards greater social and economic mobility within the country, and we hope to continue to provide opportunities to many Nigerian learners in the years to come.