UNILAG Staff Co – Operative Society holds AGM, records upward progress in income.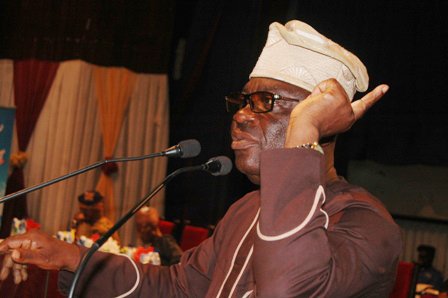 BY AYODELE AJANI.
The University of Lagos Staff Multi-purpose Cooperative Society Limited had its Annual General Meeting Thursday at the J. F. Ade Ajayi Auditorium with high number of members in attendance.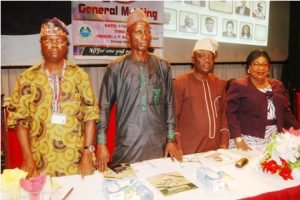 Speaking at the occasion, the President of the society, Engr. Olufemi Ayodele Ogundipe, (MNICE, MNSE) said the Net Assets of the Society rose from N404,381, 479.03 in 2017 significantly to N410, 938,895. 62 in 2018 and that as a result of this, there has been an increase in the surpluses in the operations of the Society.
He said the Society has recorded upward progress in its total income from N14,178,872.25 declared in 2017 to N14,764, 210.77 in 2018


" It is therefore of great significant that during the period under review all approved loan applications were met on request hence no record of undisbursed loans", the president said.
He said during the period under review (2018) , the sum of N7,382,105 .38 have been declared as dividend.
Speaking on the enlisting of new members, Ogundipe said the management of the Society has redouble its efforts and extended its tentacles to catch on the newly recruited staff saying the result of this will become manifest soon.


He further said that in order to meet the yearnings of members of the Society, funds were set aside as loans to purchase personal household equipment.
He commended the administration of Professor Oluwatoyin Ogundipe , FAS for the prompt remittance of the Society's deductions which he said assisted the Society to discharge its responsibilities as expected to members .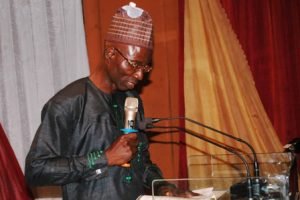 Also delivering his address at the AGM, the Secretary of the Society, Mr. Onasanya A. Godwin said the membership of the society as at the time of 2019 AGM stood at 447.
He said the Society maintained up- to date records on prescribed administration and account books , ledgers, loans documents , passbooks , bank details saying these documents were made available for inspection by regulators in line with relevant Regulations and Bye – laws and that the Society paid statutory fees and dues as applicable.